Deep Tissue Massage Exeter
Unlock deep relaxation and pain relief with our deep tissue massage therapy at Barefoot Physio.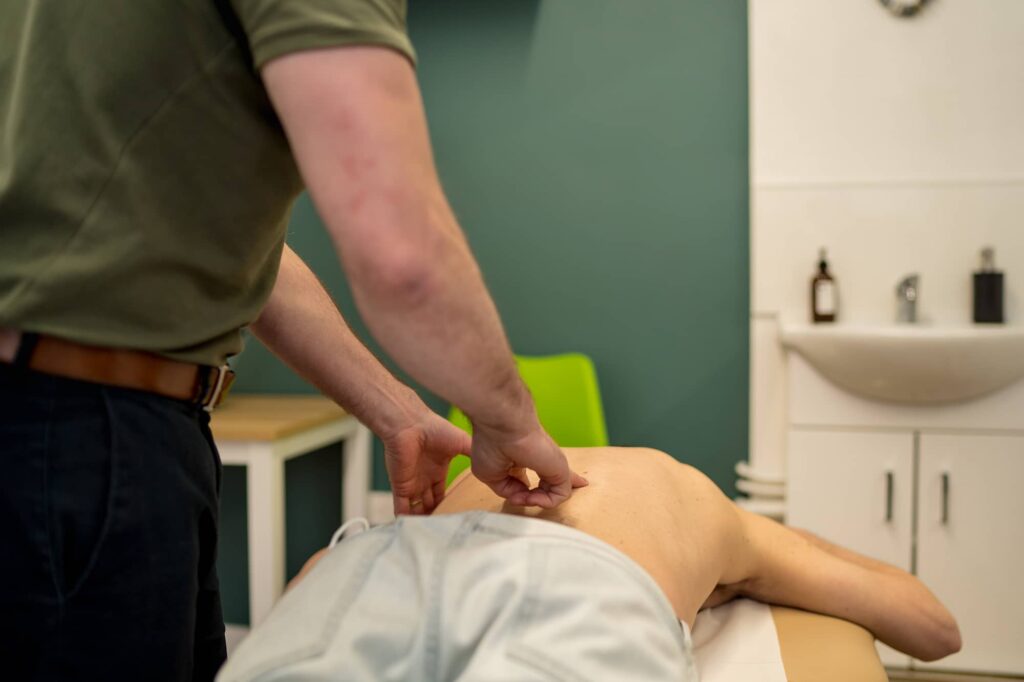 Deep Tissue Massage Exeter
Deep tissue massage is a form of therapeutic massage therapy that penetrates layers of muscle to relieve pain in the body. We use firm Lomi Lomi forearm techniques and pressure points to release 'hot spots' of tension that revitalise the body and mind.
This treatment lasts for 60 minutes and costs £55. Or, you can upgrade to a 90-minute full body massage at £75.00.
What are the benefits of deep tissue massage?
Our massage therapists utilise proven massage techniques that can support you holistically. It can do the following for you:
… and many more. For more information on how our services can boost your wellbeing, please contact us.
Meet our Expert Massage Therapists
We offer packages to those who want to take advantage of monthly massage sessions. They are at a discounted rate to be a cost-effective option for regular attendees.
To set up a massage schedule that suits you, click one of the below buttons and we will follow-up to book your slot.
We also offer other forms of complementary therapies, such as sports massage and pregnancy massage.
To arrange a weekly or fortnightly massage instead, please contact us directly to discuss.
Frequently Asked Questions
Deep tissue pinpoints problem areas and uses more force than a Swedish massage, which is a gentler therapy that targets malaise from daily activities. Our massage therapists will communicate to ensure they are using a pressure that is suitable and comfortable for you.
There is nothing you need to do before you have a deep tissue massage with us. However, we would recommend that you wear loose, comfortable clothing and stay hydrated.
It can be, depending on your specific needs. We offer both partial and full body deep tissue massages, priced at £55 and £75 respectively.